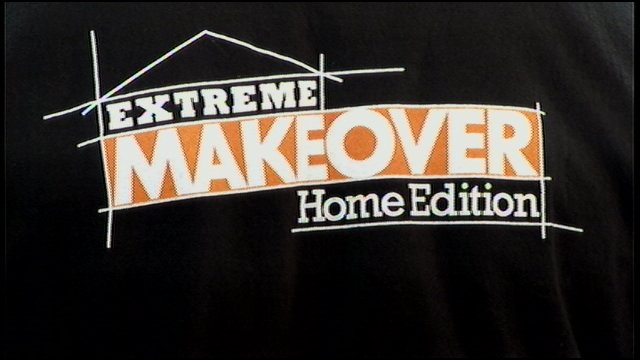 Extreme Makeover: Home Edition is coming back to Louisville. And local construction companies are coming together for the project of building a home from the ground up for a local family. Elite Built Homes and brothers Joe and Rocky Pusateri lead the effort for a second time. In 2007, Extreme Makeover: Home Edition came to Louisville and gave a new home to Patrick Henry Hughes.
Now, they are looking for volunteers and craftsman willing to donate time and materials for a project to begin on October 23rd. A pep rally and volunteer meeting is set for Saturday, October 16th from 10 a.m. to noon at the Highview Baptist Church at 12123 Shelbyville Road.
If someone wants to know how they can help the builders, the family or just show their support for the project, they are invited them to come out. Anyone interested should go to www.EliteBuiltHomes.com for information.
Metro mayor candidates Greg Fischer and Hal Heiner plan to attend the pep rally and will be introduced to the crowd.
They also have a community service project in conjunction with the build called, "Stuff the Bus". Elite Built Homes are partnering with the Metro United Way and Dare to Care to fill a TARC bus at the rally with food. There will be a food drive in all the JCPS schools to collect food for the Kids Café after the build.
Help needed:
84 – Framing Carpenters (October 23 – October 26)
30 – Metal Roof Installers (October 24 – October 26)
15 – Trim Carpenters (October 25 – October 26)
Design & elements still needed:
Area Rugs, original art, Auto Body Shops, Coffee Table, Hardcover and Soft Cover, Carpenters/Cabinet/Furniture Makers,
Closet Organizing Company, Container Gardens, TV's, DVD players, etc., Embroiderers, Illustrators, Painters, Venetian Plasterers, Wallpaper Hangers and many more!
Story from Fox 41 News Louisville
http://www.fox41.com/Global/story.asp?S=13314294